Thank You, Thank You for the Excellent Lift-off You Gave THE FIANCÉE
My team at Harper Perennial is thrilled with the sales figures, and I know I owe the results to so many of you. If you haven't had the chance to read THE FIANCÉE yet, I hope you'll consider ordering it as one of your summer thrillers. It's set in late July, and I always think it's fun to read a book that's taking place in the exact month you're in at the moment.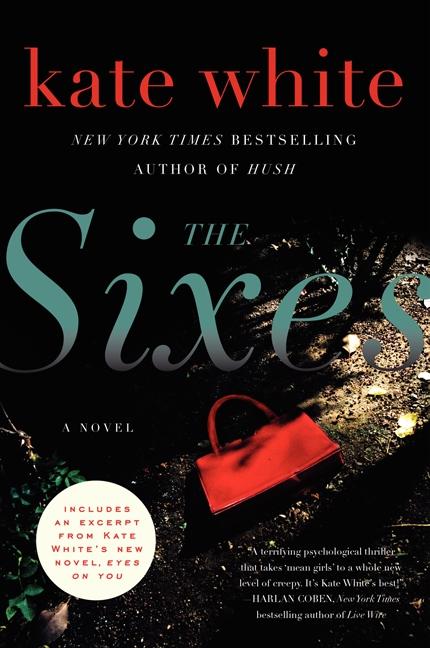 Special Sale TODAY ONLY
The e-book version of my second stand-alone suspense novel, THE SIXES, will have a one-day promotion price of $1.99 today, July 21. Just click here and it will take you to your favorite site for ordering.
Are You Getting Out More This Summer?
I hope so. My husband and I are beginning to travel again but starting small. We did an amazing sojourn to Fallingwater, the gorgeous Frank Lloyd Wright masterpiece in western PA. I called our trip a "state-cation," and though we didn't go for long, we came back rejuvenated. Have you discovered that, too, the fact that sometimes a quick getaway can be as renewing as a long one? A bonus for us: We stayed for a night in Mäntylä, another Frank Lloyd Wright house nearby, which is rented out to the public. How inspiring to be smack in the middle of his brilliant work.
What I'm Reading/Watching:

The Plot
by Jean Hanff Korelitz
Wow! After I'd ended up reading several ridiculously absurd thrillers in a row, this book arrived in my mail box and I was enthralled from page one. It's the story of Jacob Finch Bonner, an author who had some early success but ran out of steam, and when he is unable to generate an idea for a new book ends up low on funds and is forced to teach at a writers' retreat. His misery is intensified when one of his students shares an idea for a book that is mind-blowingly good. Fast forward several years: With his success now a distant memory, Bonner discovers the would-be writer died of an overdose and never produced a single page of the novel. Yup, you guessed it. Jacob decides to steal the idea, making it the plot for his next novel. The book is a huge hit, selling over two million copies, but then an email arrives saying, "You're a thief," and soon Bonner's life takes a downward spiral. This is a fantastic read, so fresh and different than most thrillers out there.

Line of Duty, Season 6
Acorn
Thank God, they managed to film a new season of one of my favorite shows, even during the pandemic. "Line of Duty" is a very methodical police procedural with a formula it sticks with every season, and though it's not for everyone, I love this crime drama. I had to force myself from binging so I could savor this season over a couple of weeks. If you think you might give this series a try, keep in mind that, to me at least, season 1 is the weakest, so skip that one or at least don't let it discourage you from going the distance.
What I'm Cooking
I've always loved Greek food and yet I was never a big fan of feta cheese. But then one summer, I fell totally in love with it, which meant I could add Greek salad to my list of favorite foods. To me, feta is like the George Clooney of cheeses: tangy, a bit old school, but still totally captivating. Because I'm busy starting a new book right now, I've been indulging this season in what I call "modified Greek salads," skipping the olives, onions, peppers, and cucumbers and just going with tomatoes, feta, and fistful of oregano from my herb garden. And of course, extra virgin olive oil and great red wine vinegar. Not very pretty but it hits the spot.
Until next month,