The Cover Reveal for THE SECOND HUSBAND!
I'm really excited to finally share the cover for my next and sixteenth (yikes, how did all that time pass by so quickly?) suspense novel, THE SECOND HUSBAND, which comes out on June 28. I loved this cover from the moment I set eyes on it because it's so evocative and ominous, hinting at all the scary twists and turns you'll find in the book.
What do you think of the cover? Does it make you want to dive right in?
I also have to say I feel this is one of the best books I've done. It's a psychological thriller about a thirty-something woman named Emma Hawke, whose seemingly perfect world is rocked by the reopening of her first husband's murder case. What do the police know? Are they finally on the right track? Will the renewed investigation ruin Emma's chances of a happy life?
Publication is still several months away, but I'd be thrilled if you pre-order the book now. Not only does that guarantee you'll get your copy when it first comes out in June, but strong pre-order sales are hugely beneficial for authors like me. They let your publisher know that the book is in demand, guaranteeing that they'll work hard to promote it. You can pre-order by clicking one of the links below!
Happy New Year!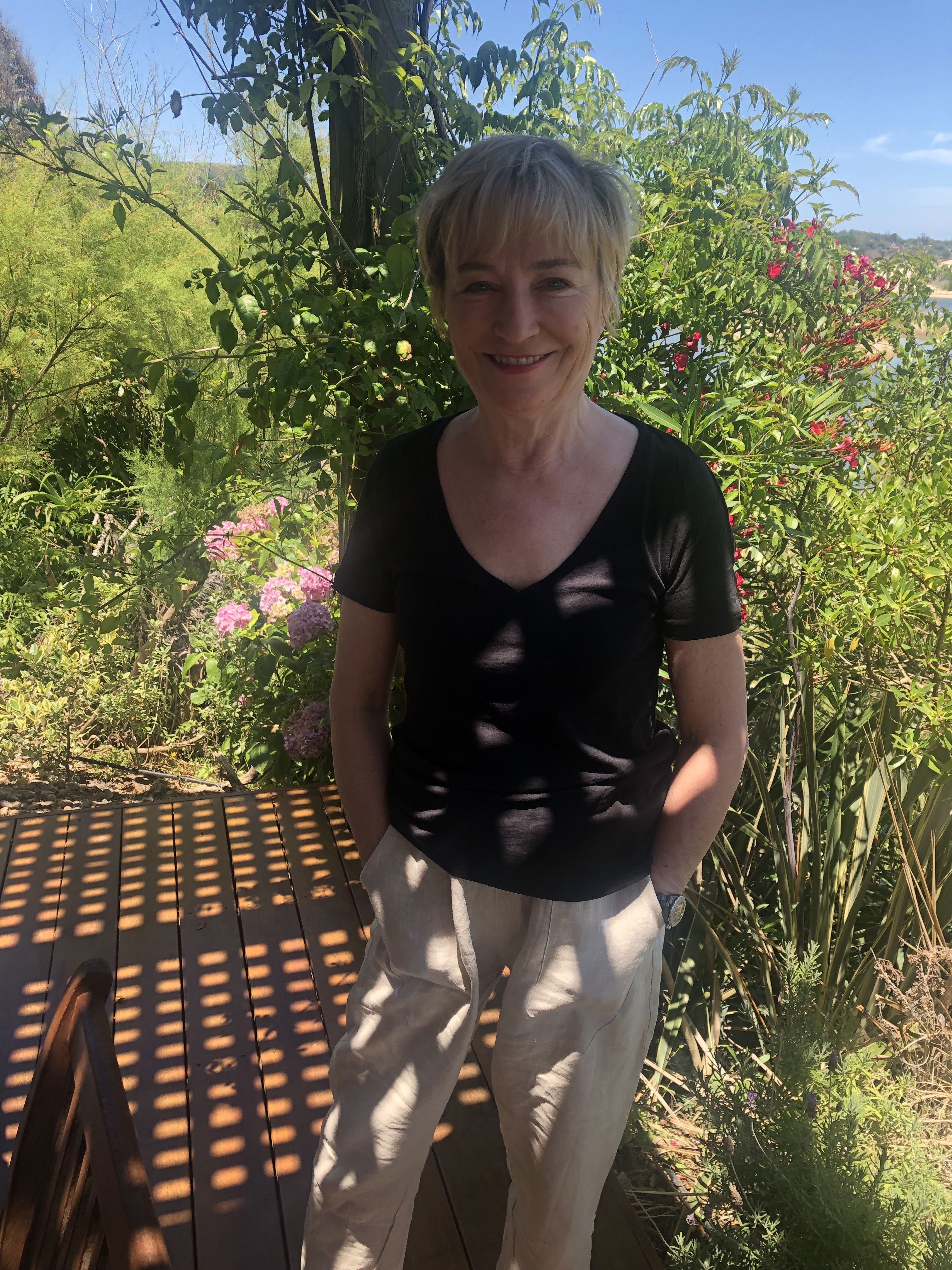 I hope that despite all the Covid turmoil in the world right now, your year is getting off to a good start. I'm in Uruguay at the moment, where my husband and I usually spend the winter, though because the borders were closed until recently, we had to miss last year. It's been fantastic to be back in our house here, taking rides through the gorgeous countryside, walking on the beach, and devouring lots of grilled provolone cheese (a dish that Uruguayans call provoleta). I'm just afraid that by the time I leave in late March, I will have turned into a huge ball of provolone.
Have you got any special plans for the next few months? Mostly I'm sticking close to home, reading a lot, and working on my 2023 thriller. I assume many of you are still laying low, too. One day this has to be over, right?
What I'm Reading/Watching

Intimacies
By Katie Kitamura
This story of a female interpreter for the International Court at The Hague in the Netherlands is a literary novel, not the type of book I usually mention in my newsletter, but I felt compelled to recommend it. Though it focuses on the narrator's search for connections and a place to finally call home, it reads like an electrifying psychological thriller, and I found myself constantly putting down my latest Ruth Ware in order to tear through the pages. If you need a thriller break, you might like it as much as I did.

The Capture
Peacock/Amazon Prime Video
As you may have noticed, I'm pretty obsessed with crime thriller series and movies, and I get a bit panicky when I suddenly run out of options. So, I was delighted when my son Hunter introduced me recently to the awesome six-part series "The Capture" on Peacock (you can also rent it on Amazon Prime Video). It centers on the idea that thanks to the proliferation of CCTV cameras, we are always being watched and taped these days—and that can be bad as well as good. There are lots of surprises in this series, which stars the captivating Holliday Grainger, who I can't get enough of. And I just read a season 2 is in the works.
What I'm Cooking/Making
One of the salads I enjoy the most is arugula with lemon vinaigrette, and boy, it's so simple to make. I eat a lot of it in Uruguay because the arugula is always fresh and peppery here.
A friend here likes to add a special touch to her "rugala" salad–parmesan crisps that she makes herself. She simply adds a big dollop of grated parmesan to a heated non-stick pan and gives it a minute to crisp, but you can also make it in the oven.
You can find the recipe here.